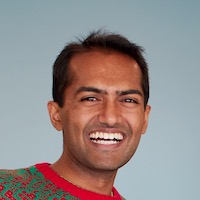 Hey, I'm Neil.
I solve problems with obvious designs and minimal code
I'm a software developer & UX designer who is obsessed with making great products. I've been designing and building websites for over 13 years. I still have nightmares about Internet Explorer 5. Here's what I've been up to lately:
I design software that people love
Complexity drives me crazy, and it's my mission to ruthlessly remove it. To get a feel for my thought process, take a look at how Tabule evolved.
Read Tabule Case Study
These are my favorite tools
But it's not the tool, it's how you use it...
Read About My Process
Sometimes I have thoughts
I try to share those thoughts on my blog and on Twitter. Here's a few of my UX posts:
I want to help you kick butt and take names
Email hey@neil.gg and let's talk.